Looking into skydiving?
We'd love to help you find your next amazing adventure.
Learn more about us through our social media sites.
You've got questions, we've got answers!
Shoot us an email: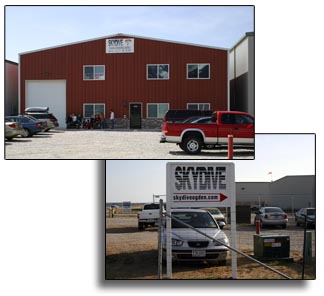 FAQ
Still not sure if we can be of help? Check us out through some frequently asked questions and then send us a message.
You must be at least 18 years of age with a current photo ID. DO NOT forget your I.D., because you must have it when you check in. There are no exceptions to this rule.
No. Your cell phone, camera and GoPro must stay on the ground. You must have 200 jumps before you can jump with cameras.
We recommend a weeks notice.  For larger parties, two weeks notice.
Yes. Please contact our staff for further information. There is an additional fee of $2 per lb. if you are over 200 lbs.